Welcome to Nephrology Specialists of Oklahoma. Our practice is honored to be serving Tulsa and surrounding areas since 1984. We offer comprehensive care for adult patients with all types of kidney disorders. We focus on delivering the highest quality of care to our patients in a compassionate, innovative and efficient approach.
Nephrology is a medical specialty that focuses on managing kidney related diseases. A nephrologist is a physician that specializes in caring for patients with kidney related disease. A  human body has two kidneys that are designed to perform a variety of high complexity tasks.  For example, kidneys are meant to remove metabolic toxins, regulate blood pressure, maintain electrolyte balance, and fluid stability. The kidneys are essential for maintaining bone health, by regulating calcium balance and vitamin D metabolism. They also play an integral role in the production of red blood cells through the generation of the hormone erythropoietin.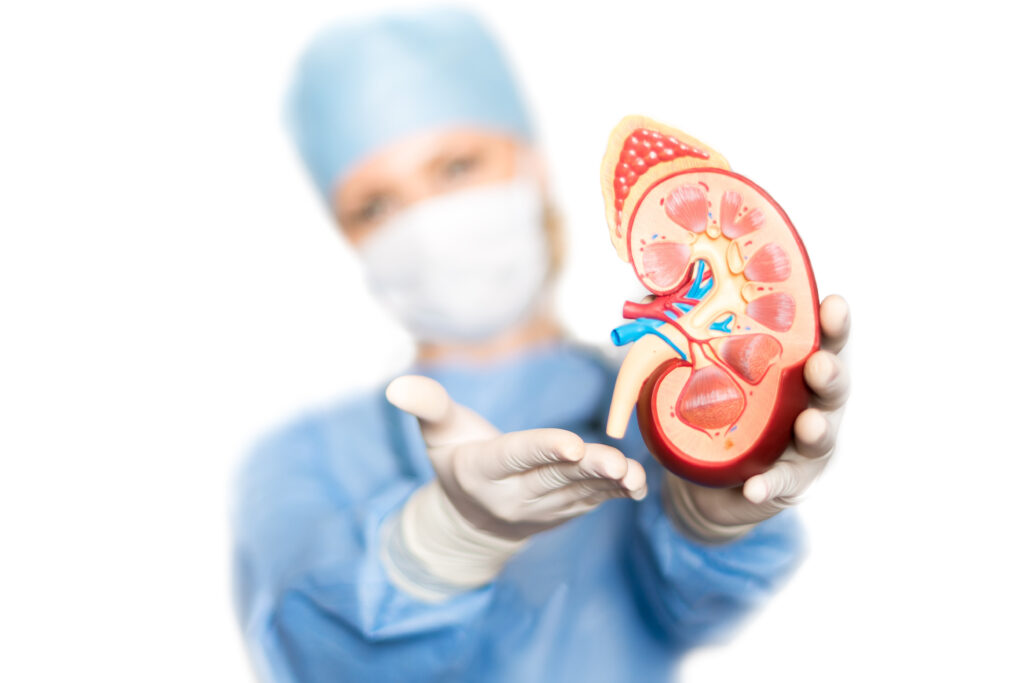 If you or a loved one require professional kidney care, please call or visit us today to receive the care and treatment that's right for you. Our goal is to ensure every patient gets the best clinical outcomes, while feeling comfortable, supported and truly cared for during every step.
Our team of nephrologists, advanced practitioners, nurses, and staff look forward to helping you manage your healthcare by providing quality care to you.
People with kidney disease typically do not know they have a kidney problem because they have no symptoms and generally feel well. Early stages of kidney disease can only be detected by blood and urine tests. The earlier the detection, the greater the opportunity of stopping or slowing its progression.
It is important to have your laboratory work completed within a few weeks prior to your appointment because kidney function can vary with time. Many medications can affect kidney function; therefore, you need to bring a current medication list with you that includes your prescription medications, as well as, herbal and over-the-counter medications. Include in your medication list the name of each medication, the strength (mg), and how many times you take it per day.
At a patient's first appointment, the examination usually includes the following:
A medical history and physical examination.
A review of your current and past lab results.
A review of your medications, making changes as necessary.
Answering your questions about your kidneys.
Working with you and your primary care physician to establish goals for your healthcare.
It is important for you to keep your appointment and if you have questions, please call us.
We're with You Every Step of the Way
Our philosophy is a patient-centric approach. We take care of the whole patient and their kidney disease.